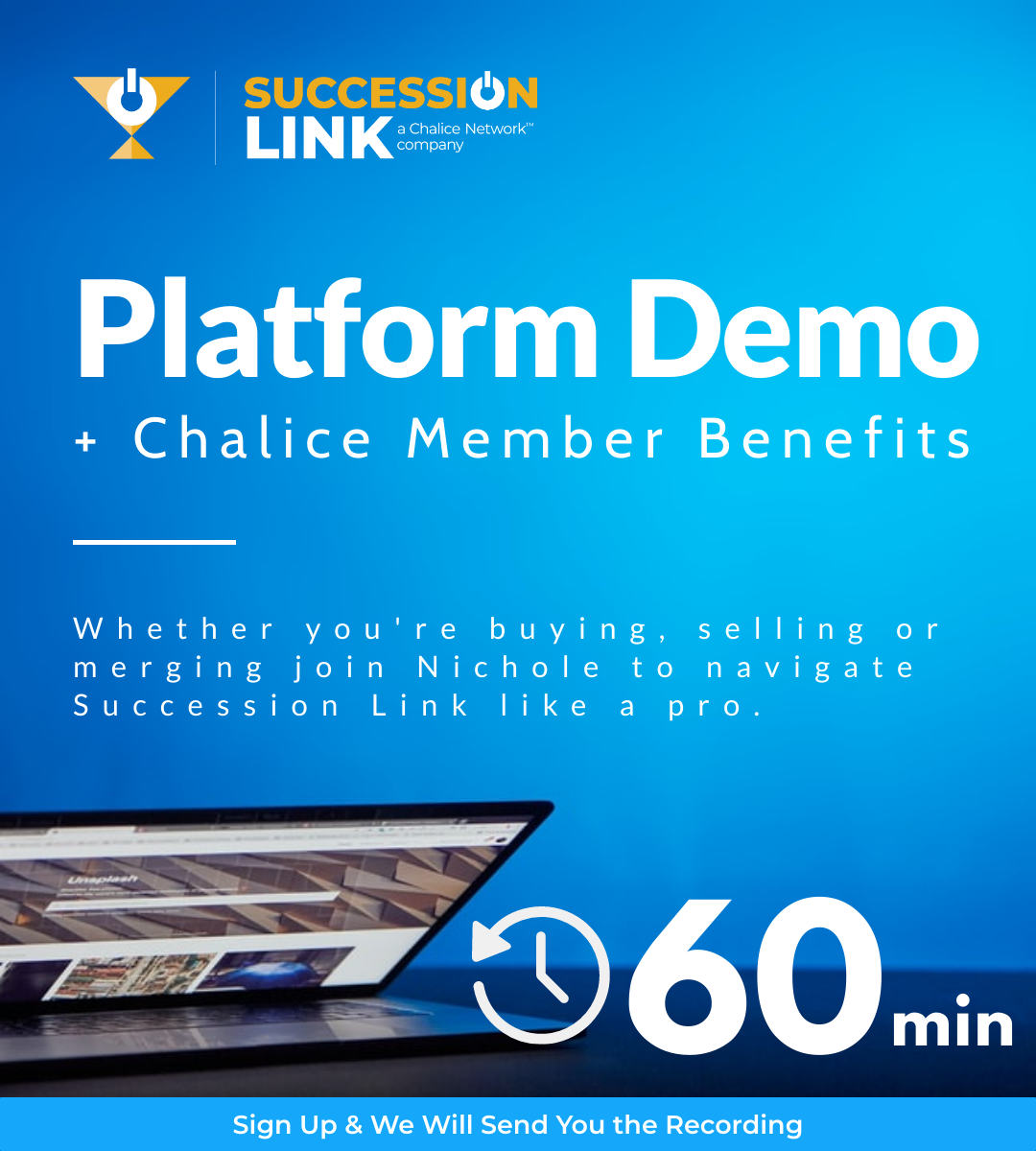 Watch Now
Get access to a 60-minute comprehensive overview of Succession Link + membership benefits.
Succession Link
The Largest Buy, Sell, Merge Platform
Do you want to learn more about Succession Link and how to navigate its features? Tune in to this hour demo with Nichole James to understand the full potential of Succession Link.
Session highlights include:
Introduction to Succession Link

Profile Setup

Marketplace Setup

Inbox Management

Compatibility Scoring

Deal Terms Calculator

Lending Solutions

eMerge M&A Service

Chalice Network Membership
Looking for one-on-one assistance? Schedule a consultation with a Member Service Representative that can walk you through your account, help you setup a listing, and walkthrough additional features included in your membership such as Chalice Network.