A Guide to Structuring Your Small Independent Business for Scalability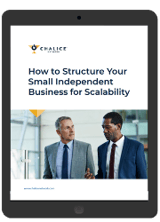 Elements of scalability include systems, processes, people, business models, and mindset. Every business needs a plan to scale and the tools and technologies to support that scalability. In this guide we will show you the components of a scalability plan that enables you to compete, grow, and thrive at every stage of business.
What This Guide Includes:
How to assess your business needs at different stages from startup to exit
How to grow, compete and thrive with scalability in mind
How to set yourself up for success when you ultimately sell, retire, or hand over leadership
PLUS a scalability checklist with recommended products and services
Who Is Chalice Network?
Chalice Network is a member-benefit organization created by true industry veterans that understand the needs of today's independent business owner. We are committed to bringing our members value every step of the way and reinventing independence for thousands of business owners nationwide.
The Benefits of a Chalice Network Membership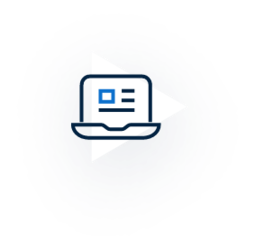 Digital Marketplace
Get discounts from the Chalice Marketplace on healthcare plans, technology platforms and marketing services from top providers.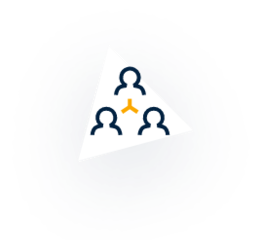 Community
Tap into a network of like-minded professionals with Chalice Community to share or solicit advice and recommendations.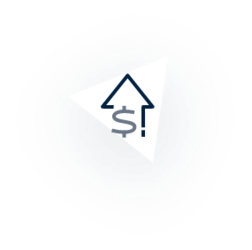 M&A Platform
Communicate directly with buyers and sellers on our M&A Platform, Succession Link, included in our Chalice VIP membership.
What Our Members Are Saying
"Our membership saved us $10,000 per year with a single technology vendor. Those savings made a huge impact on our bottom line."
-Troy Daum, CFP®, Principal & Founder
Wealth Analytics